Maintenance and cleaning
Mobility in
line with
sustainability
How HAMBURGER HOCHBAHN saves energy and water using industrial degreasers
HAMBURGER HOCHBAHN is owned by the Free and Hanseatic City of Hamburg. For more than 100 years, the company has been a pioneer within the field of sustainable mobility in Hamburg, and as the city was appointed "European Green Capital 2011", standards are high as to air quality and climate protection. All subway lines and e-buses drive on certified eco-power. Our ambition: By 2030, the entire HAMBURGER HOCHBAHN fleet should be completely zero-emission. This is only possible by consistently focussing on sustainability within all areas – also in terms of use of resources and reduction of emissions wherever possible, for instance by switching to the products of DST-CHEMICALS.
MOBILITY IN LINE WITH SUSTAINABILITY
Being a modern Hamburg company, our focus is on driving motion and progress for the future. This includes a consistent sustainability strategy, covering everything from a zero-emission fleet to low-energy maintenance and cleaning of our vehicles, and with DST-CHEMICALS a new course has been set in this regard.
HAMBURG'S HOCHBAHN RELIES ON
DST-CHEMICALS
I the subway workshop in Barmbek, bogies and add-ons for the vehicles are regularly degreased, repaired and mounted. These maintenance and cleaning tasks have so far required much time and energy. This is going to change. "It was important for us to find an energy-saving solution for the degreasing process", team manager Michael Schnabel says. The biodegradable and water-based cleaner DST-DEGREEZ/9E was the right solution. It makes it possible to reduce the temperature of the BVL cleaning plant from 60°C to 45°C – with the same high-quality result.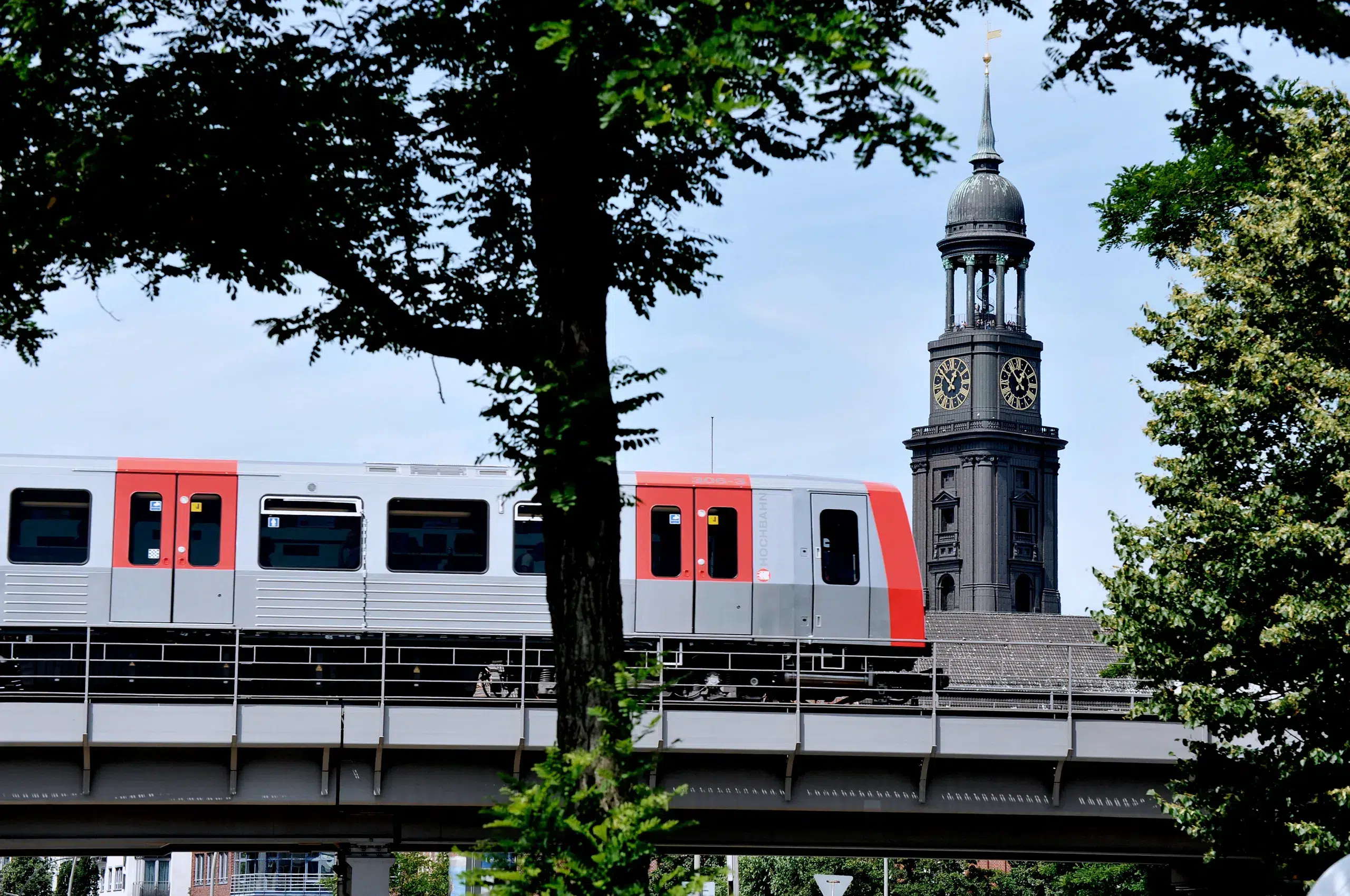 ENERGY SAVINGS OF UP TO 45%
"A temperature reduction of 15°C resulted in significant energy savings of up to 45%. And we have further reduced our water consumption significantly", Michael Schnabel is happy to say.
Finally, a precise additional dosing of the cleaner along with reduced evaporation and a bath life of more than six months became possible.
This means: Reduced waste, reduced workloads and reduced environmental impact. A service technician from DST-CHEMICALS comes by regularly to ensure that the processes enable optimal efficiency and cost-effectiveness.
BENEFITS
Biodegradable and water-based cleaner
45% less energy consumption by reducing
the temperature with 15°C
Significant energy and water savings
Precise additional dosing
Improved workplace safety
Reduced waste
Reduced environmental impact